Weight Loss Surgery in Jalandhar
When you are severely overweight and you want to lose several dozen
pounds, it is possible to have recourse to obesity surgery, which consists of
reducing the size of the stomach. Dr. Amit Sood is the best bariatric
surgeon in Jalandhar, Punjab, India has expertise in performing different
types of Bariatric and Metabolic surgeries for Type 2 Diabetes and other
chronic medical diseases.
What is Weight loss surgery?
Weight loss surgery in Jalandhar includes a variety of procedures performed on obese people & Weight loss includes a variety of procedures performed on obese people. It is achieved by reducing the size of the stomach with an implanted medical device (gastric banding) or by removing part of the stomach (sleeve gastrectomy or biliopancreatic diversion with duodenal switch) or by resecting a small stomach pouch (sleeve surgery) gastric bypass. Long-term studies show that the procedures lead to significant long-term weight loss, promote recovery from diabetes, improve cardiovascular risk factors, and reduce mortality. 
Is Weight Loss Surgery Right for you? 
A weight loss surgery is good for obese or morbidly obese people. Most have tried to lose weight with diet or exercise but failed. Doctors examine the person closely to determine if the person is a good candidate for weight loss surgery. If the patient is unwilling to do the preoperative diet and work out, the doctor may not choose to proceed with the procedure. Generally, to qualify for bariatric surgery, you must be "morbidly obese," which generally means being 100 pounds (male) or 80 pounds (female) overweight with a body mass index of 40+. The surgeon will consider other factors to determine if the procedure is right for you, such as: 
Age – Typically, weight loss surgery can be performed on people between the ages of 18 and 60.
Weight- If your weight is twice your ideal weight, you may be a candidate for the procedure. 
Medical- There are no pathologies responsible for weight gains such as hormonal imbalances, tumors or other diseases or these diseases have been treated and are currently being treated. 
Commitment- You commit to changing your habits, including your diet, lifestyle, diet and exercise – not only immediately, but also in the future. 
There are 3 interventions, which require medical monitoring: the sleeve, the bypass and the installation of a gastric band 
When does surgery help to lose weight? 
Losing weight can be done in different ways: through sport, diet, food rebalancing, etc. But when these means have not worked, we can then have recourse to surgery, which makes it possible to permanently reduce the weight and helps to keep it off. These surgical operations, which are 3 in number, can make it possible to lose up to 50 kilos gradually, and are generally aimed at adults with sufficient bone mass. The patient must not present any contraindication to surgery and have a high BMI, i.e. be in a situation of obesity, which justifies the intervention. The choice of operation is made according to each patient, in agreement with the medical profession. 
The gastrectomy, when part of the stomach is removed 
The gastrectomy, also called sleeve, is a restrictive technique operation that consists in removing part of the stomach, and more precisely two-thirds, to form a tube. The food will then be sent more quickly to the small intestine. This surgical intervention is intended for patients in a situation of morbid obesity, that is to say, being overweight affects their physical health and their quality of life on a daily basis. This operation reduces the patient's appetite
and therefore helps him to eat less on a daily basis. The results are visible after several months. 
The bypass, the procedure that reduces the size of the stomach 
The gastric bypass or short-circuit is an operation that is both restrictive and malabsorptive which consists of reducing the size of the stomach (about 100 ml) by modifying the usual food circuit, as well as disrupting the absorption of 
food. It is the second surgical operation to lose weight after the sleeve. Finally, the bypass reduces appetite thanks to a drop in the level of ghrelin, which is the hunger hormone. 
The gastric band, to modify the shape of the stomach 
The fitting of a gastric band, which is a restrictive surgical technique just like the sleeve, makes it possible to modify the physiology of the stomach. After installation, the ring, which is inflatable, remains adjustable, which allows the medical profession to control weight loss throughout the postoperative follow-up. Although the operations are reversible, the ring is not made to be removed: this would lead to weight gain. Once the ring is in place, the patient will feel a feeling of satiety faster than before, due to the contraction of his stomach, which can then only accommodate a limited quantity of food at a time. Meals should then be taken slowly, little by little, spacing out the mouthfuls. 
What are the benefits of weight loss surgery? 
The most obvious benefit is weight loss: it depends on the type of procedure, but you can usually expect up to 80% weight loss. This varies from person to person but is average. Weight loss means reduced body fat levels, which equates to a leaner, more natural appearance. 
After that, it will tend to slow down and eventually reach a stable level. This is because your body has adapted to the reduced calorie intake. If it's a
reasonable and healthy weight, then it's fine. What you need to do is maintain that weight level. If you feel you need to lose a little more, you can adjust your diet and activity level accordingly. 
Weight loss surgery in Jalandhar, another benefit is the reduced risk of developing an obesity-related disease such as diabetes. These conditions or "comorbidities" are extremely serious and very often are not reversible. If you already suffer from one of these conditions, you will find that the surgery improves considerably or disappears in some cases. 
Other physical benefits include increased energy, better mobility and overall your health will have improved. Psychologically, your new weight loss and improved appearance will mean an altogether better quality of life. While you may have avoided social situations, you will be able to enjoy the normal activities that we all take for granted.
Weight Loss Surgery in Ludhiana - Testimony Gallery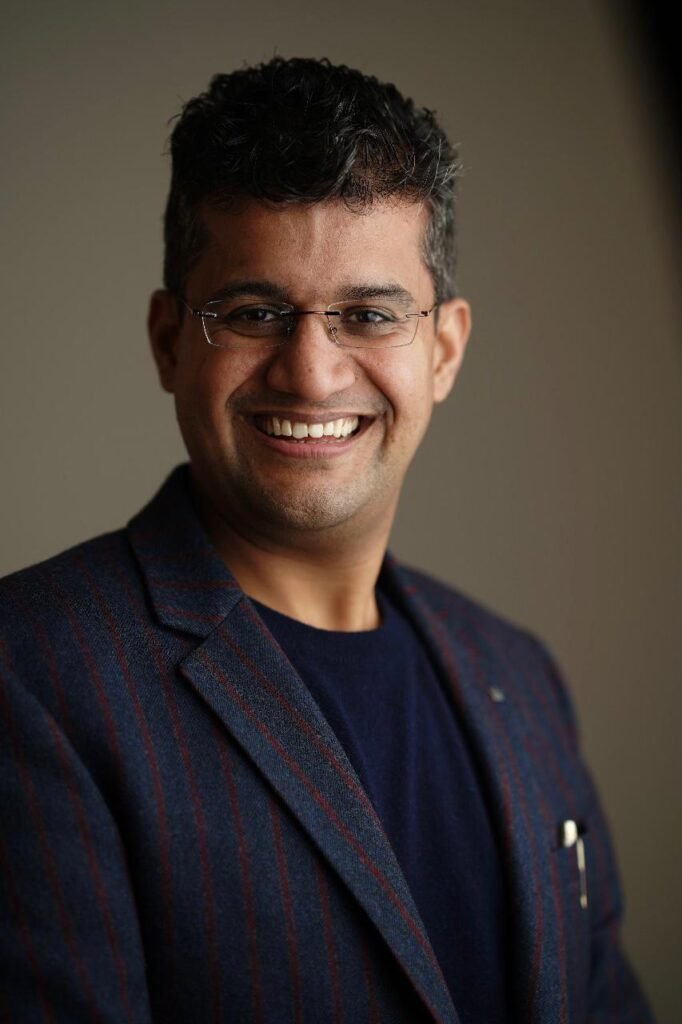 MBBS , MS , DNB , F GI & HPB , MAS , MARS
Minimal Access , Bariatric , Metabolic and Endoscopic Surgeon
Dr. Amit Sood, who is the Founder & Director of CKOSMIC SURGICAL CENTER and his experience forms the core of the organization. He is one of the youngest Minimal Access, Bariatric, Metabolic, Laparoscopic and Endoscopic Surgeon in India and has also been awarded with a Gold Medal in surgery.