ckosmichelpdesk@gmail.com
+91 73411-01891/92
ckosmichelpdesk@gmail.com
+91 73411-01891/92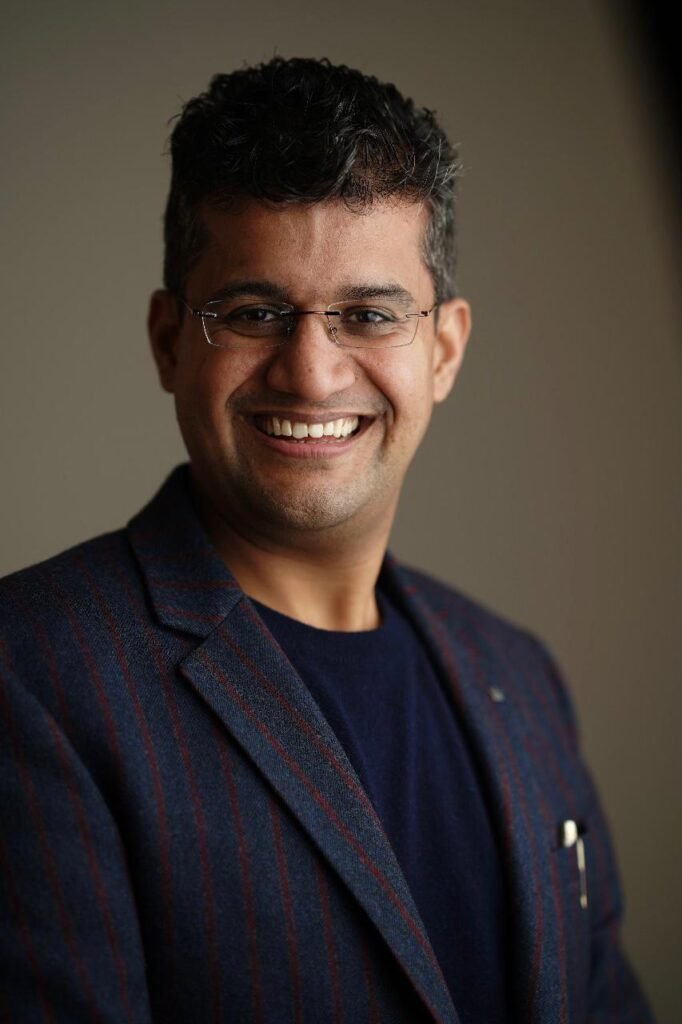 Dr Amit Sood
MBBS , MS , DNB , F GI & HPB , MAS , MARS
Minimal Access , Bariatric , Metabolic and Laparoscopic Surgeon
Dr. Amit Sood, who is the Founder & Director of CKOSMIC SURGICAL CENTER and his experience forms the core of the organization. He is one of the youngest Minimal Access, Bariatric, Metabolic, Laparoscopic and Endoscopic Surgeon in India and has also been awarded with a Gold Medal in surgery.
Qualifications
M.B.B.S at Jawahar lal Nehru Medical College, Belgaum.
Master of Surgery MS at Sri Ramachandra University, Chennai.
DNB Studied at National Board of Examinations, New Delhi
F-GI & HPB surgery at Amrita Institute of Medical Sciences & Research Center, Kochi.
Minimal Access, Bariatric and Metabolic Surgery at CODS Mumbai.
Minimally Invasive Surgery at MUHS Nashik
Honor Code Certificate (Metabolic Applied Research Strategy-MARS) USA.
Dr Amit has been Proctoring with Stryker for Bariatric and Hernia training across the country. He has been organising ACMOMS (Asian Consensus Meeting on Metabolic Surgery) and many congresses on numerous occasions.
Invited Faculty
Invited faculty at SELSICON 2012 at PGIChandigarh.
Faculty at NKP Salve Medical College for bariatric workshop 2013, Nagpur.
Faculty at "Bariatric training workshop" at the Department of Minimal Access and Bariatric Surgery 20TH and 21TH May, 2013 (Johnson & Johnson), Mumbai.
Invited Faculty in Malaysian Upper GI Surgical Society Scientific Meeting, 13-14 June 2014, Malaysia.
S2S Visitation program: Bariatric Surgery, May2015 (Boston University School of Medicine).
Invited Faculty in the 46th The World Congress of Surgery: Pre-Congress Bariatric Surgery Workshop 2015, on 20-21st, August 2015 at King Chulalongkorn Memorial soft cadaveric surgical training Centre, Bangkok.
Faculty at Bariatric Surgeon to Surgeon Observership program Procedures, September 18-19, 2015, CODS, Saifee Hospital, Mumbai.
Invited Faculty at OSSICON 2016Chandigarh (SLEEVE GASTRECTOMY TRAINING WORKSHOP).
Invited faculty in INTERNATIONAL EXCELLENCE FORUM (WORK SHOP – West Zone), ABC of Bariatrics at Pune April 23-24th 2016.
Proctor for Bariatric Endoscopy Training to Surgeons at IFSCO-APC, 2017, Goa.
Invited Faculty at OSSICON 2018 at Chennai.
Invited Faculty at Hernia Society of India (National chapter of APHS), JAN 2018 on Basic to Advanced Hernia Management.
Invited Chairperson to HERNIAION, NOV 2019 at DMC Ludhiana.
Invited Guest in Revisional Bariatric surgery and Management of complex cases with Dr. Bruno Dillemans in Bruges Belgium, Nov 2019.
Invited Chairperson for 2nd International Conference on Bariatric and Metabolic Surgery AIIMS BARICON, Nov 2019.
Invited Faculty at OSSICON 2020, New Delhi (Neurological Complications Post Bariatric Surgery).
Publications
Management of gastro-colic fistula after laparoscopic sleeve gastrectomy – Asian Journal of Endoscopic Surgery (Asian J Endosc Surg ISSN 1758-5902).
Predictors of Remission of T2DM and Metabolic Effects after Laparoscopic Roux-en-Y Gastric Bypass in Obese Indian Diabetics—a 5-Year Study (OBES SURG DOI 10.1007/s11695014-1501-Springer Science + Business Media New York 2014).
Laparoscopic revision of Roux-en-Y gastric bypass to sleeve gastrectomy: A ray of hope for failed Roux-en-Y gastric bypass (Asian Journal of Endoscopic Surgery: DEC 2015).
Co Author in book SLEEVE GASTRECTOMY (KARL STORZ).