Best Weight Loss Surgery Center In Punjab
Finding The Best Weight Loss Surgery Center In Punjab – An Expert Guide
Weight loss surgery is a major decision, and choosing the best center to perform it is just as important. Finding the right team of professionals to work with can mean the difference between a successful outcome and unsuccessful one. That's why this article provides an expert guide on how to find the best weight loss surgery center in Punjab – so you can make an informed decision about your health.
Finding the best weight loss surgery center in Punjab can be a challenging task. There are many factors to consider when choosing a center, such as experience, success rates, and patient satisfaction. With so many options available, it is important to do your research to find the best fit for you.
The first step in finding the best weight loss surgery center in Punjab is to understand your options. There are two main types of weight loss surgery: gastric bypass and gastric sleeve. It is important to consult with a surgeon to discuss which type of surgery is right for you based on your individual needs and goals.
Once you have a better understanding of your options, you can begin to research different weight loss surgery centers in Punjab. Pay attention to both positive and negative reviews to get a well-rounded view of each center. You can also contact the centers directly to ask questions about their services and staff.
When you have narrowed down your options, schedule consultations with multiple surgeons. This will give you the opportunity to ask specific questions about each surgeon's experience and success rates. It is also a good chance to get a feel for their bedside manner and see if you are comfortable with them as your surgeon.
Choosing a weight loss surgery center is a big decision. However, by doing your research and taking your time, you can find the best center for
Why Choose a Weight Loss Surgery Center in Punjab?
There are many reasons to choose a weight loss surgery center in Punjab. Here are some of the most important factors to considering:
1. Expertise and experience: The surgeons at the best weight loss surgery centers in Punjab have extensive experience and expertise in performing all types of weight loss surgeries. They are well-versed with the latest surgical techniques and use state-of-the-art equipment to ensure optimum results.
2. Safety and success rates: The safety and success rates of weight loss surgeries conducted at the best centers are significantly higher than those performed at other hospitals. This is because the surgeons and staff at these centers are highly trained and experienced, and they follow strict protocols to ensure patient safety.
3. Comprehensive care: The best weight loss surgery centers offer comprehensive care before, during, and after surgery. This includes pre-operative counseling, nutrition education, psychological support, and post-operative care.
4. Affordable pricing: The cost of weight loss surgery can be a major barrier for many people. However, the best centers offer affordable pricing options that make it possible for more people to access this life-changing procedure.
If you are considering weight loss surgery, choosing a reputable and experienced center is one of the most important decisions you will make. The team at the Best Weight Loss Surgery Center in Punjab is dedicated to providing each patient with individualized care and attention throughout their journey to achieving their goals. Contact us today to learn more about our
Types of Weight Loss Surgeries Available
There are many different types of weight loss surgeries available, and the best weight loss surgery center in Punjab will offer a variety of options to meet your individual needs. The most common type of weight loss surgery is gastric bypass surgery, which involves creating a small stomach pouch and rerouting the small intestine to bypass the majority of the stomach. This type of surgery is typically recommended for patients who are obese and have not been able to lose weight through other means.
Other types of weight loss surgeries include gastric sleeve surgery, which removes a large portion of the stomach; duodenal switch surgery, which rearranges the digestive tract so that food bypasses most of the small intestine; and gastric banding, which places a band around the stomach to create a smaller stomach pouch. Your doctor will help you determine which type of surgery is right for you based on your individual health needs and goals.
What to Look for When Choosing a Surgery Cente
1. Experience and Expertise: The first thing you should look for is a surgery center that has experience and expertise in performing weight loss surgeries. Make sure to ask about the number of surgeries they have performed, as well as their success rate.
2. Board Certification: Another important factor to consider is whether or not the surgery center is board certified. This means that they have met certain standards set by the American Board of Surgery and are recognized as a reputable and trustworthy source for weight loss surgery.
3. Accreditation: Another way to ensure that you're choosing a reputable and high-quality surgery center is to make sure they are accredited by the Joint Commission on Accreditation of Healthcare Organizations (JCAHO). This accreditation means that the surgery center meets certain standards for safety, quality, and patient care.
4. Patient Satisfaction: When considering a weight loss surgery center, be sure to ask about their patient satisfaction rates. This information can give you an idea of how satisfied previous patients have been with the care they received at the facility.
5. Pricing: Finally, be sure to inquire about pricing before making your final decision. Weight loss surgery can be expensive, so you'll want to make sure that you choose a center that provides quality care at a price you can afford
Pros and Cons of Weight Loss Surgery
When it comes to weight loss surgery, there are a number of things that you need to consider. This includes looking at the pros and cons of the surgery itself.
One of the main pros of weight loss surgery is that it can help you lose a significant amount of weight. If you are struggling to lose weight through traditional methods, such as diet and exercise, then this type of surgery can be a good option for you. It can also help to improve your overall health and wellbeing.
Another pro of weight loss surgery is that it can help to reduce your risk of developing obesity-related health conditions, such as heart disease, type 2 diabetes, and certain types of cancer.
However, there are also some potential cons of weight loss surgery that you need to be aware of. One of the main risks is that the surgery itself could lead to complications, such as infection or internal bleeding. There is also a small risk that you could develop an addiction to the drugs that are used during the surgery.
Post Operation Care at the Surgery Center
After your weight loss surgery, you will be cared for in the recovery room at the surgery center. The staff will monitor your vital signs and provide you with any needed pain medication. You will be able to drink clear liquids and eat a light meal before being discharged.
It is important to follow the post-operative care instructions provided by your surgeon. You will likely need to take it easy for a few days and avoid strenuous activity. You should also avoid lifting anything heavy or straining your abdominal muscles.
Best Weight Loss Surgery Center In Punjab - Testimony Gallery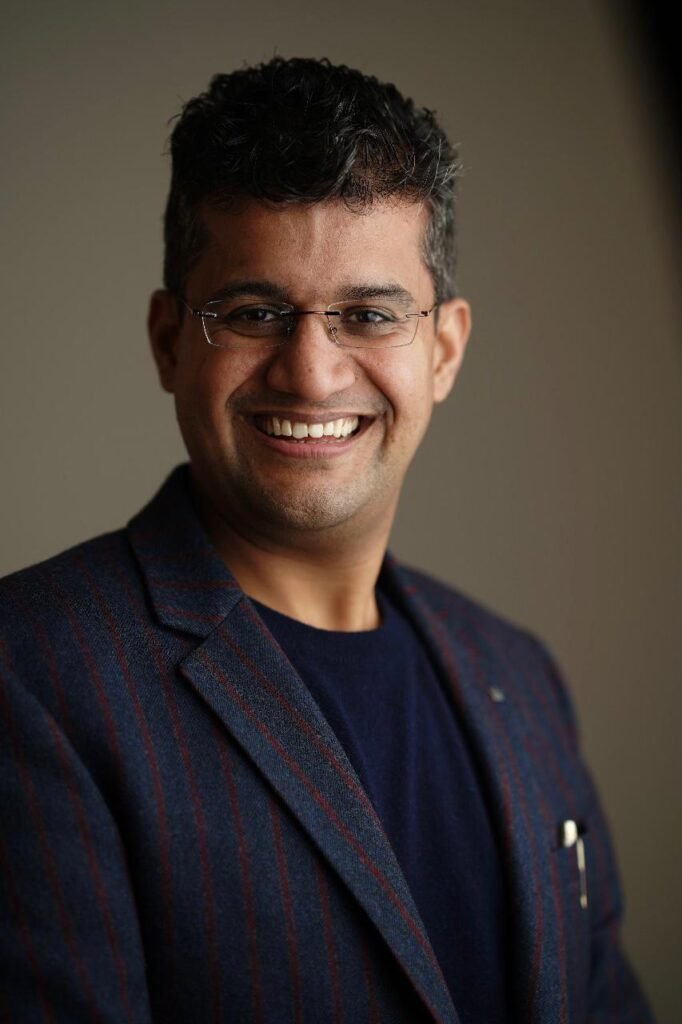 MBBS , MS , DNB , F GI & HPB , MAS , MARS
Minimal Access , Bariatric , Metabolic and Endoscopic Surgeon
Dr. Amit Sood, who is the Founder & Director of CKOSMIC SURGICAL CENTER and his experience forms the core of the organization. He is one of the youngest Minimal Access, Bariatric, Metabolic, Laparoscopic and Endoscopic Surgeon in India and has also been awarded with a Gold Medal in surgery.